Please join us on Wednesday, November 19th at Bear Lakes for our annual event honoring Veterans.
Our Speakers will be retired JSOC Explosive Ordnance Disposal Expert Staff Sgt. Brian Mast and Ms. Chris Noel, founder of Vetsville in Boynton Beach.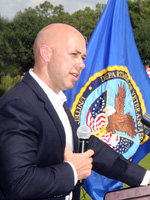 Staff Sergeant Brian Mast retired in June, 2012, from the U.S. Army's elite Joint Special Operations Command (JSOC) as an Explosive Ordnance Disposal Operator (EOD), or Bomb Tech, following the amputation of both legs while serving in Afghanistan. He Honorably served his country for 12 years, has been named an honorary member of the 75 Ranger Regiment for his many life-saving actions while assigned to them, been recognized by the President of the United States, and has been awarded among many other medals for Valor, Merit and Sacrifice: The Bronze Star Medal, The Army Commendation Medal.
SSG Mast now resides in Ft. Lauderdale, FL with his wife of 8 years, Brianna, and his 4 and 2 year old sons Magnum and Maverick, and are expecting a little girl in February.
He is a full time student of Economics at Harvard University, an Explosive Specialist with the Department of Homeland Security, and a tireless advocate working to bring awareness to many veteran and non-profit organizations.
Ms. Chris Noel is a native of West Palm Beach, and has worked tireless for many, many years to provide housing for homeless veterans. She travels nationally speaking to groups to raise money for VETSVILLE located in Boynton Beach.
A former actress/singer who went to Vietnam in the 1960's with Bob Hope and the USO to entertain and support veterans when most of the Hollywood" crowd did not, Chris played opposite Steve McQueen and also in a movie with Elvis Presley.
---
Wednesday, November 19, 2014
Program Noon – 1PM, Buffet starts at 11:45AM
$20/Members $25/Guests
Pay at the door (RSVP "No Shows" will be invoiced.)
Make sure you submit your RSVP in advance by clicking on our link below:

Please respect Club rules: Cell Phones Silenced, Business Casual Attire, Please No Jeans
Republican Club of the Palm Beaches
PO Box 2585
West Palm Beach, FL 33402
(561) 855-0749
There were compelling arguments on both sides of the questions as our speakers discussed Medical Marijuana, the re-authorization of the Children's Services Council, and the School Tax extension Wednesday at Bear Lakes.
Moderator Fred Scheibl described the pros and cons of Amendment's 1 and 3 and the Palm Beach Gardens Term Limits questions before turning it over ot our featured speakers.
Eric Stevens, Finance Director of United for Care, spoke in favor of Amendment 2, listing the safeguards that will be established by the legislature, Virginia Brooks argued that we will be creating a new form of pill mills, with marijuana freely available.
The Childrens Services Council was represented by board member Tom Weber who described all the good the organization has accomplished over the years, while Sid Dinerstein raised the issue of taxation without oversight, the argument against independent taxing districts of all kinds, no matter how much good work they do, and raised the spectre of a future Democrat Governor appointing board members who will use it to fund their liberal interest groups.
Former County Commissioner Karen Marcus spoke in favor of arts in the schools and the need for continuing the tax for another 4 years, using "refrigerator art" created by her grandchildren as props. Sid countered with the taxes that those grandchildren will be paying.
Handouts with lots of detail on the questions were provided at the meeting. Click HERE if you would like to read or print them.
---
Some Pictures from the event:
Republican Club of the Northern Palm Beaches
and the Republican Club of the Palm Beaches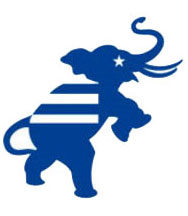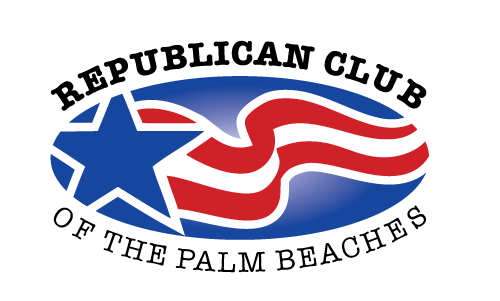 Invite you to a Rally
Featuring
Lt. Governor Carlos Lopez-Cantera

Please join us on Tuesday October 28 at 5:00pm at Frenchman's Reserve Country Club.
---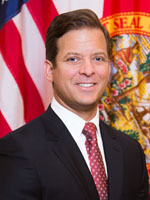 Carlos Lopez-Cantera is the 19th Lieutenant Governor of Florida.He was born in Madrid, Spain.
Lopez- Cantera graduated from Miami-Dade College and continued his studies at the University of Miami, where he graduated with a degree in Business Administration.
From 2004 through 2012, Carlos served as a member of the Florida House of Representatives. He served as Majority Whip from 2009 through 2010 and as the Majority Leader of the Florida House of Representatives during the final two years of his term from 2010 through 2012.
In August 2012, the citizens of Miami-Dade County elected Carlos Lopez-Cantera as the Property Appraiser of Miami-Dade County.
Carlos Lopez-Cantera was appointed as Lieutenant Governor on January 14, 2014, and officially began serving on February 3, 2014. He is the first Hispanic to hold this position in Florida.
Carlos is married and has two young daughters.
Make sure you submit your RSVP in advance by clicking on our link below:

Republican Club of the Palm Beaches
PO Box 2585
West Palm Beach, FL 33402
(561) 855-0749
Governor Scott's re-election campaign is in the process of recruiting poll watchers for Early Voting and Election Day for the November 4, 2014 General Election. We appreciate your time and effort as a poll watcher for the Republican Party of Palm Beach County in past elections and now we need your help again for the 2014 General Election.
We need tons of volunteers to fill all the polling locations on Election Day as well as the early voting sites in Palm Beach County. You will play a vital part in protecting the fundamental constitutional rights of all Florida's citizens—regardless of race, color, ethnicity, or political persuasion. I know I do not have to tell you how important this election is. We have over 15 Early Voting sites and approximately 500 Election Day polling locations to cover in Palm Beach County, so the success of our Poll Watcher Program for the 2014 General Election depends on you. The Democrats will have people at every pollinglocation and we need to counter this and can only accomplish this with your participation. Please reply to my email with your name, address, daytime phone number, and date of birth. The Elections Office needs your date of birth to certify you.
Thank you in advance for your help and contribution to our success in the 2014 General Election. If you have any questions please do not hesitate to contact me.
Ryan Walker
South Florida Deputy Political Director
Rick Scott for Florida
(561) 373-7626