Christine Spain on July 27
---
Please Join us on Wednesday, July 27, for
"How Do You Know Your Vote Is Counted? Taking Back the Supervisor of Elections Office"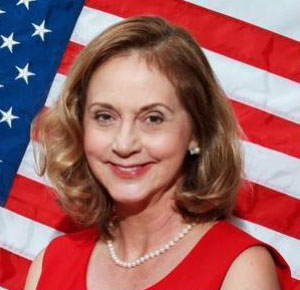 Christine Spain
Former Broward GOP Chairman and
Candidate for Supervisor of Elections
Christine will speak about the current operation of the PBC Supervisor of Elections Office and how we can do better.
$25/Members $30/Guests
Pay at the door.
Make sure you submit your RSVP in advance by clicking on our link below:

  Please respect Club rules: Cell Phones Silenced, Business Casual Attire, Please No Jeans
Republican Club of the Palm Beaches
PO Box 2585
West Palm Beach, FL 33402
(561) 855-0749
---
Christine Spain is a former Chairman and Vice Chairman of the Broward Republican Party and served as Chair and Alternate Chair of the 23rd Congressional District Caucus of the State Executive Committee of the Republican Party of Florida.
Christine is an Attorney and a Certified Public Accountant in private practice in Boca Raton, concentrating in the areas of corporate law and business transactions. She has more than thirty years of experience in law, accounting and business, including 14 years working with national law and accounting firms in Miami-Dade, Broward and Palm Beach Counties.
Christine has also served on Boards of non-profit organizations serving the needs of children at risk and works with and supports veteran's organizations. Over the years, she has also been active in numerous political federal, state and local political campaigns and political causes and volunteered as an election pollwatcher. She is passionate about electoral integrity and preventing voter fraud.
Christine has resided in South Florida for more than 40 years and is a graduate of Florida universities, including the University of Miami School of Law, where she served on Law Review, Florida International University and University of Florida. She currently resides in Palm Beach Gardens with her husband Paul Spain, a candidate for U.S. House of Representatives, Congressional District 21.