President-Elect Donald Trump and a Republican Congress – come celebrate this great victory with your fellow Republicans.
Join us at the Holiday Inn, Airport on Wednesday, December 14th for Holiday Music from Boynton Beach High School's phenomenal "Dimensional Harmony, as they dance, sing and harmonize their way through another great and successful year! Their outstanding performance in London led to an invitation to perform at Carnegie Hall in April 2017! This group is on the move and shows what creativity is all about!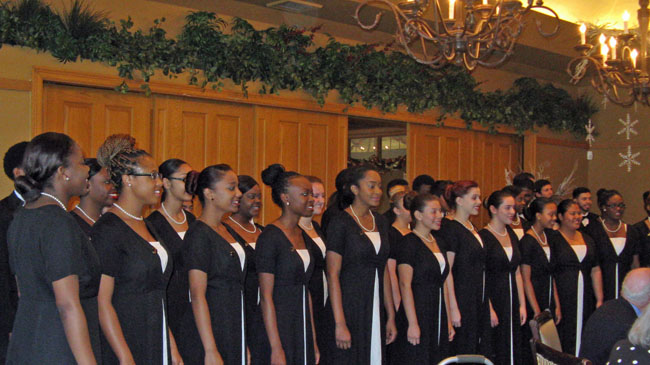 Dimensional Harmony
$25/Members $30/Guests
Pay at the door.
Make sure you submit your RSVP in advance by clicking on our link below:

  Please respect Club rules: Cell Phones Silenced, Business Casual Attire, Please No Jeans
Republican Club of the Palm Beaches
PO Box 2585
West Palm Beach, FL 33402
(561) 855-0749
---
Dimensional Harmony is a sensational choral group of 50 extraordinarily talented Boynton Beach High School students that has received state and nationwide acclaim for its amazing singing ability!
Under the direction of innovative director, Mr. Sterling Frederick, Dimensional Harmony has been widely recognized nationwide over the past few years, winning first place gold in several competitions in New York and Atlanta; and also winning the prestigious National Show Choir Title. Members have performed their creative interpretations of inspirational songs, ballads, and popular hits live on the "Today Show," as well as at numerous theaters. Other venues for Dimensional Harmony's accomplishments include the Florida Music Educators Association Music Conference, openings for renowned gospel singers, and at events held at Donald Trump's Mar-A-Lago Resort.
Dimensional Harmony members are a proven example of the positive impact dedicated students, their dedicated leader, and the Performing Arts can have on the local community and on developing future successful, well rounded, and responsible, young individuals and citizens! With their incredible talent, grace, harmony, and unlimited enthusiasm, they deserve the opportunity to become our ambassadors and compete at the highest level.