Daniel Peterson, James Madison Institute for October Lunch
---
Our guest speaker in October is the Director of the Center for Property Rights at the James Madison Institute in Orlando.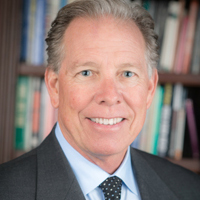 Daniel Peterson
The Orlando-based Coalition for Property Rights established in 2001, is incorporated under JMI as the Institute's new Center for Property Rights. Daniel Peterson, the Coalition's former executive director, is the director of this Center and continues to reside in Orlando. As the director for the Center for Property Rights at The James Madison Institute, he oversees the efforts of securing the fundamental right to property for all Floridians. Dan has been deeply involved in the central Florida business and political communities since 1999. Previously, he worked in both the Florida Senate and the Florida House as a legislative assistant. Prior to that, he was a public affairs manager for SPRINT. His responsibilities included lobbying, community affairs and serving on numerous boards.
Before moving to Orlando in 1998, Dan served as Campus Crusade's director of affairs for Eurasia (the former Soviet Union). During his 14 years of residency in Moscow, Russia, Dan traveled extensively as a seminar leader and conference speaker. Dan is also a former recording artist with SSS International Records. He still plays as a solo artist at various venues around Central Florida.
Please join us at the Airport Holiday Inn on Wednesday October 25.
Wednesday, October 25, 2017
Program Noon – 1PM, Buffet starts at 11:30AM

Holiday Inn Hotel and Conference Center
Palm Beach Airport
1301 Belvedere Road
West Palm Beach, FL 33405
Phone: 561-659-3880
$25/Members $30/Guests
Pay at the door.
Make sure you submit your RSVP in advance by clicking on our link below:

  Please respect Club rules: Cell Phones Silenced, Business Casual Attire, Please No Jeans
Republican Club of the Palm Beaches
PO Box 2585
West Palm Beach, FL 33402
(561) 855-0749